April 18, 2017
Mid April Morels: Musings From a Town in Transition
Posted by: Brent Markwood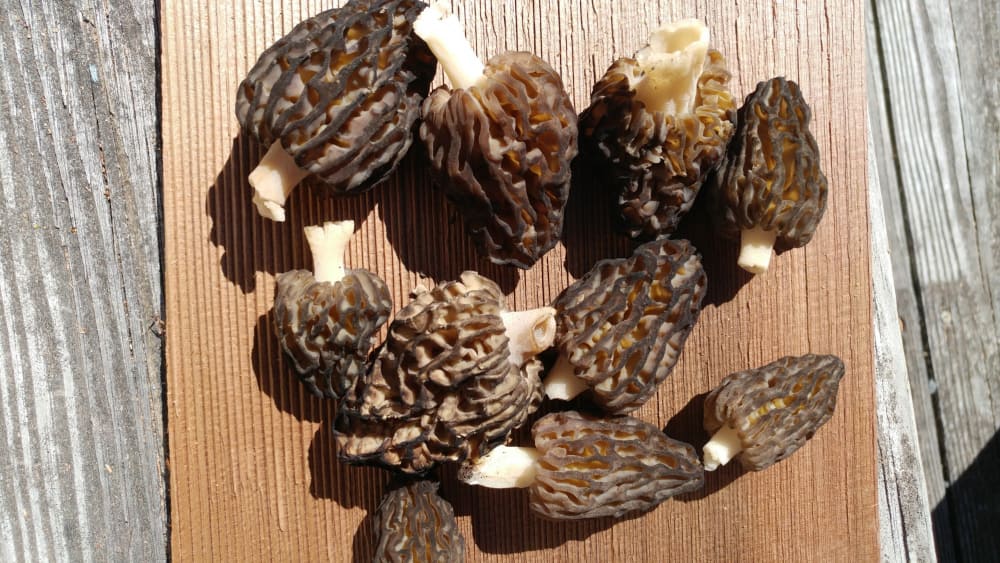 This morning I was shocked to find a small band of morel mushrooms, right by the alley, underneath an ancient apple tree. Tonight they will be added to pasta, along with fresh ramps foraged from a nearby hillside.
I've never found morels when actually looking for them…they always appear unexpectedly. It's a great life lesson that nature teaches us daily here in the mountains: wait, and keep your eyes open, and see what good things come your way when you least expect them.
Early spring in Canaan Valley and the towns of Davis and Thomas begins drearily. And then, suddenly, spring happens. Today the delicate serviceberry are popping up on the edges of the towns. In a few weeks the apples will be blooming…and they are everywhere.
These towns have been growing apples since the beginning. They were an important food source for the lumbermen and later for the coal miners. They fed whole families with apples; particular varieties for pies or sauce or butter and others just for eating. In those days our towns numbered nearly 2000 each. Today we're lucky to have 600 people living in Davis, about the same in Thomas, and more houses are vacant every year. Like so many other places, as the elderly die off their children and grandchildren take root in distant states.
Still, it's a great place to live if you can figure out how to make a living. And it's surprising the number of young entrepreneurs and artists who have come here and have done just that. They've opened shops and restaurants, started a Montessori school, and created a vibrant young art scene in Thomas. But we need more: people who can move here and join a few hearty telecommuters who find the no traffic, no stoplights, no fast food lifestyle appealing. Liking snow helps, and loving the outdoors is essential. But the key is to bring your job with you.
The morels I found this morning popped up under an ancient apple from the days when Davis was booming and there was plenty of work. I hope that someday I will look up unexpectedly and find Davis booming again, in a good way, a thoughtful way, a way that respects nature and nurtures people too.