September 3, 2016
Dolly Sods: It Really is For the Birds
Posted by: Brent Markwood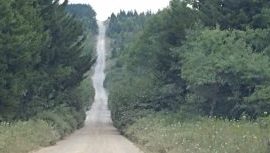 It's a long lonely road to the bird banding station...but it's worth it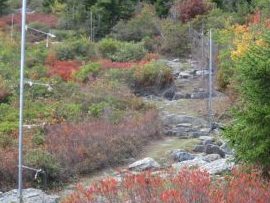 Fine mist nets strung along the Allegheny Front capture migrating birds
Every year in late summer during peak bird migration season the Allegheny Front Migration Observatory comes to life in the scenic Dolly Sods Wilderness. Staffed completely by volunteers, the AFMO is the longest continually operating bird banding station in the United States.
The Allegheny Front in West Virginia sits right in the middle of a major north/south "flyway" and is perfect for capturing birds harmlessly in mist nets, banding them, and sending them on their way. The birds counts are used by various wildlife agencies to track species and numbers of songbirds and raptors from Canada to South America.
Banding activity takes place every day from dawn until noon, though the most activity occurs in the early hours. This year the station closes in early October. To get to the station, take FS 19 to 75, about 8 miles up the lonely gravel road that runs through Dolly Sods. It is located across the road from the Red Creek Campground and the entrance to Blackbird Knob Trail.
If you've never been to the Dolly Sods before you may wonder if you'll ever get to the end of the road. You will. It ends at Bear Rocks, a vast open heath with fantastic rock formations along the Allegheny Front. It's an amazing site, one of the most photographed places in West Virginia. And a stop at the bird migration station will make the trip even more memorable.