August 6, 2018
Bird Banding: Late Summer Tradition in Dolly Sods
Posted by: Brent Markwood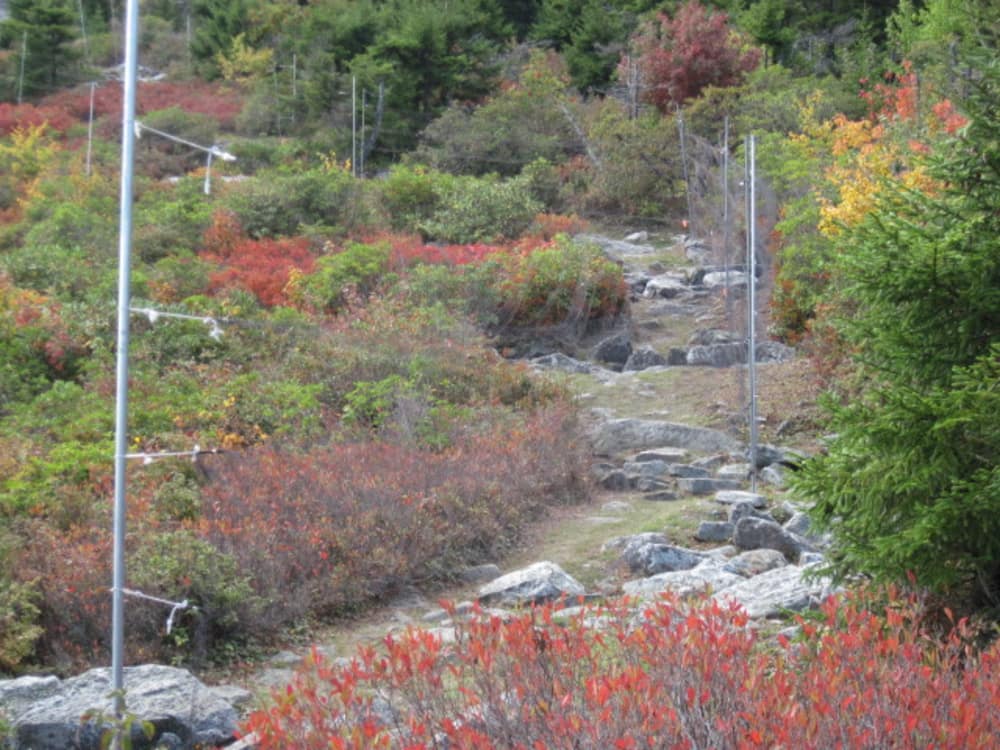 Every year in late summer during peak bird migration season the Allegheny Front Migration Observatory (AFMO) comes to life in the scenic Dolly Sods Wilderness. Staffed completely by volunteers, the AFMO is the longest continually operating bird banding station in the United States.
The banding station is located across from the Red Creek Campground in Dolly Sods, 10 miles southeast of Davis, WV high on top of the Allegheny Front in the Monongahela National Forest.
The Allegheny Front in West Virginia sits right in the middle of a major north/south "flyway" and is a perfect spot for capturing birds harmlessly in mist nets, banding them, and sending them on their way. The birds counts are used by various wildlife agencies to track species and numbers of songbirds and raptors from Canada to South America.
Volunteers from the Brooks Bird Club and other birding enthusiasts staff the station and are happy to share with visitors the "catch of the day".
This year (2018) banding begins around the third week in August and runs though the first week of October. To learn more check out the AFMO's webpage.